Sydney Mozart Society
Affiliated with the Mozarteum, Salzburg
Sydney Mozart Society brings you Mozart and much more from the 'Golden Age' of Chamber music.


Australian Haydn Ensemble Concert Change
We are looking forward to our concert on Friday 31 August 2018, featuring the Australian Haydn Ensemble.
Unfortunately the Ensemble's Artistic Director and Violinist, Skye MacIntosh, has been injured and will no longer be able to appear in the concert. We wish her a speedy recovery.
Her place in the concert will be taken by Simone Slattery.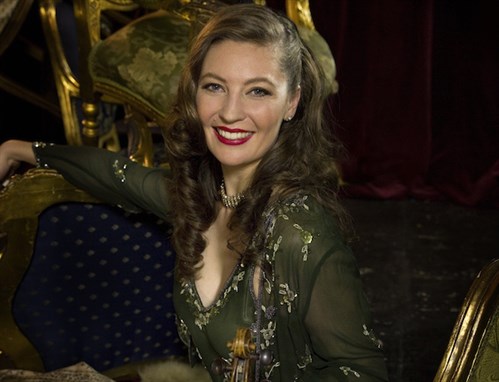 photo credit: Helen White
Simone has a passion for music from a wide range of eras, performing on both modern and baroque violin.
She has appeared as soloist and chamber musician in Australia and overseas, and regularly performs with ensembles such as the Melbourne Chamber Orchestra, the Australian Brandenburg Orchestra, the Orchestra of the Antipodes, Adelaide Baroque, the Adelaide Symphony Orchestra, among others. Festival appearances include: the BBC and Snape Proms (UK), Huntington Estate Music Festival, and the Adelaide, Melbourne, Sydney and Perth International Arts Festivals.
From 2011 to 2014 Simone was a Britten-Pears Young Artist, performing as concertmaster of both the modern and baroque orchestras. She recently completed her PhD creating editions and recordings of the little-known violin works of Ernest Bloch.
Posted on Monday, 20 August 2018 at 3pm