Sydney Mozart Society
Affiliated with the Mozarteum, Salzburg
Sydney Mozart Society brings you Mozart and much more from the 'Golden Age' of Chamber music.


Bare Bones Opera Debuts with Mozart and Salieri
Bare Bones Opera is launching its debut production, a joint-venture of emerging artists with a fresh approach to operatic performance. Bare Bones was created by soprano Laura King and bass-baritone Christopher Curcuruto, to create a more traditional, scaled-back, theatrical style of opera.
This inaugural production contains a triple bill of operas by Rimsky Korsakov (Mozart and Salieri), Mozart (Der Schauspieldirektor), and Salieri (Prima la Musica, Poi le Parole). Following these three works is the premiere of Mozart and Salieri's recently discovered  Per la Ricuperata Salute di Ofelia. The performance will be conducted by Jonathan Wilson and directed by Henry Shaw, Alex Robson and Rebecca Coe with the Geist String Quartet.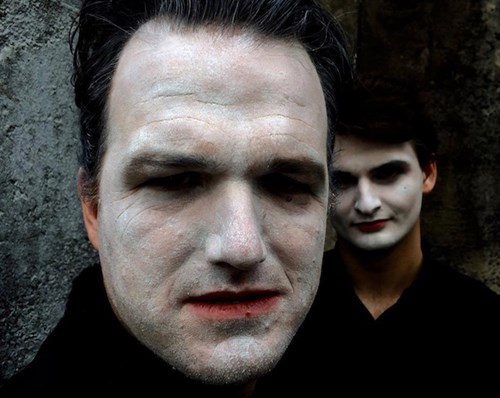 Photo credit: Laura King
Says Christopher Curcuruto "We are inspired by Peter Brook's concept of "The Empty Space": "I can take any empty space and call it a bare stage. A man walks across this empty space whist someone else is watching him, and this is all that is needed for an act of theatre to be engaged".
Christopher Curcuruto adds "opera has become bloated by big houses and even bigger budgets. It is our mission to explore the theatrical roots of opera as an art form, and to produce, perform, and facilitate, small-scale opera that creates a big impact."
What Bare Bones Says about its Debut Production
You know the story of the infamous (albeit highly fictionalised) rivalry between Mozart and Salieri. No doubt you have seen the late Peter Shaffer's film adaptation of his own play, "Amadeus", greatly inspired by Alexander Pushkin's "little tragedy", the dramatic poem "Mozart and Salieri".
Let us take you a little closer to the source material.
We are excited to present a triple-bill including Rimsky-Korsakov's almost verbatim operatic adaptation of Pushkin's tale, alongside two of Mozart and Salieri's own farcical works; Der Schauspieldirektor (Mozart) and Prima la Musica, Poi le Parole (Salieri). These pieces were interestingly composed for the same competition and debuted at the same time, in the same room!
As a special treat, it is also our utmost privilege to present, likely for the first time EVER here in Sydney, "Per la ricuperata salute di Ofelia"; a piece of music composed by Mozart AND Salieri, with libretto by Lorenzo Da Ponte of Marriage of Figaro, Don Giovanni, and Cosi fan Tutte fame (to name just a few). Discovered only this year in the depths of the Czech National Museum, this piece was thought to be lost to the ages. We are delighted to be able to give it's modern-day, Sydney debut.
Venue
Australian Performing Arts Grammar School
Level 3, 255 Broadway, Glebe, NSW 2037 
Piano Preview
Thursday, 4 August 2016  - 7:00PM
Tickets $20
Orchestral Performances
Saturday, 6 August 2016 - 3:00PM
Sunday, 7 August 2016 - 3:00PM
Tickets $35 - includes complimentary afternoon tea
Bookings
www.trybooking.com/MAHX or at the door.
Event Organisors
Christopher Curcuruto, producer and Laura King, production manager
Musical Director
Jonathan Wilson
Directors
Henry Shaw, Alex Robson, Rebecca Anne Coe
Cast
Eugene Raggio, Joshua Oxley, Laura King, Zoe Drummond
Imogen Faith Malfitano, Elizabeth Smalley, Jared David Lillehagen, Josh Rogers
Orchestra
Geist String Quartet, Sonia Wilson  (Violin), Meg Cohen  (Violin), Hayasa Tanaka (Viola), James Larsen (Vello), Jonathan Wilson (Piano and Spinet)
This event is presented as a profit-share joint venture; by artists, for artists.
Bare Bones Opera gives special thanks to the Academy of Music and Performing Arts - AMPA and Felt Tip Theatre Company for their support.
Posted on Thursday, 28 July 2016 at 11am