Sydney Mozart Society
Affiliated with the Mozarteum, Salzburg
Sydney Mozart Society brings you Mozart and much more from the 'Golden Age' of Chamber music.


We're Celebrating 67 Years!
2017 is our 67th concert season. It is quite an achievement that the voluntary organisation formed 67 years ago is still able to provide the community with the opportunity to hear, year on year, a showcase of the depth of professional talent present in Australia's musical life.
Over the years we have valued our association with the broadcast station Fine Music FM. Many of our concerts have been recorded by Fine Music FM volunteers. You might be interested to read an article In Fine Music's June Magazine about the Society's history and legacy. You can also listen to the Fine Music FM broadcast of  
Fine Music at the Mozart Society, 2pm on Friday 23 June 2017
, featuring some of the outstanding performances recorded by Fine Music volunteers at our past concerts.
Thank you to all our members and friends for your continued support making it possible for the Society to build on the achievements of the last 67 years. We hope to be presenting memorable concert seasons for you well into the future.
Best regards from,
Richard Coleman
Hon  President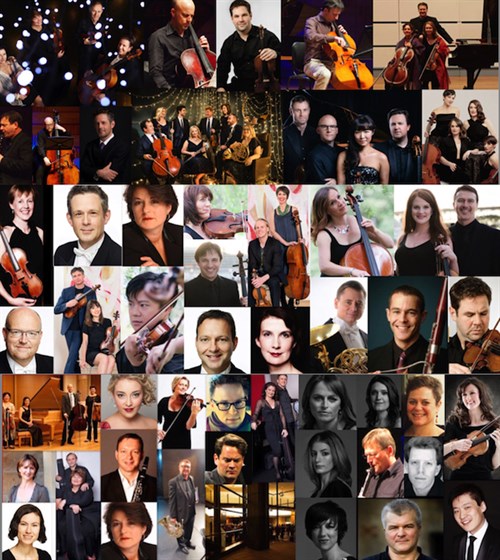 Some of the talented performers in our recent concert seasons
Posted on Monday, 12 June 2017 at 8pm