Sydney Mozart Society
Affiliated with the Mozarteum, Salzburg
Sydney Mozart Society brings you Mozart and much more from the 'Golden Age' of Chamber music.


Changes to Flinders Quartet Concert Details
We are looking forward to the start of our 2018 concert season with a performance by the Flinders Quartet on Friday 2 March.
The details of the Flinders Quartet concert advertised in our 2018 season brochure have now changed.
For personal reasons,the Quartet's long-standing and much respected  violinist Shane Chen has left the ensemble and is now pursuing a career in orchestral performance. Shane is a very talented musician and a fine Mozart interpreter. We wish him well in this career move.
Violinist Miki Tsunoda will perform with the Flinders Quartet in the Society's March concert.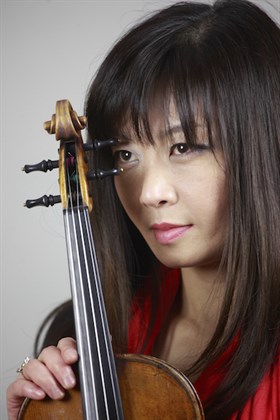 Since 2008 Miki has held the position of Principal Second Violin with the Royal Flemish Philharmonic Orchestra in Antwerp, and in addition performs with the Amsterdam Sinfonietta and Australian World Orchestra. She has performed on numerous occasions with the Melbourne Symphony Orchestra as well as with the Sendai Philharmonic, Ensemble Kanazawa, Kyoto Symphony and Nagoya Philharmonic. Miki combines her successful orchestral career with a passion for chamber music performance.
Due to the personnel change, the concert programme has changed. The originally advertised Beethoven work - string quartet, op 127 - has been replaced by Beethoven's last string quartet - string quartet no 16 in F, op 135.
Posted on Saturday, 2 December 2017 at 1pm