Sydney Mozart Society
Affiliated with the Mozarteum, Salzburg
Sydney Mozart Society brings you Mozart and much more from the 'Golden Age' of Chamber music.


Mozart 225 The New Complete Edition
The most elegant, complete and scholarly boxed set ever devoted to the work of a single composer is about to be released world-wide. This limited release edition includes the world premiere of a recently discovered lost song by Mozart.
It is a ground-breaking multimedia package which includes, in addition to recordings of every completed work, and over 100 fragments, completions and arrangements, a new hardback biography, a scholarly commentary on Mozart's works and a new Köchel book authorised by the Mozarteum, Salzburg.  Sydney Mozart Society has a longstanding affiliation with the Mozarteum, Salzburg. 
Pre-orders and further information are available at http://umusi.cc/Mozart225 
The boxed set will be released in stores on October 28.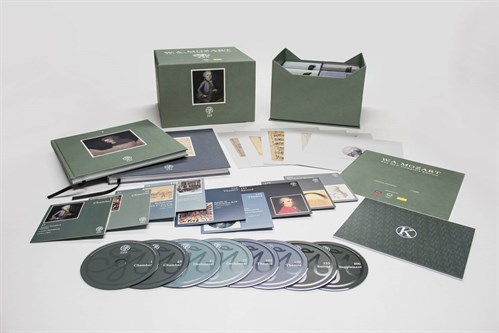 Posted on Monday, 10 October 2016 at 10pm