Sydney Mozart Society
Affiliated with the Mozarteum, Salzburg
Sydney Mozart Society brings you Mozart and much more from the 'Golden Age' of Chamber music.


Entries for Ryde Eisteddfod Are Now Open
The Ryde Eisteddfod is sponsored by the City of Ryde. Sydney Mozart Society is proud to support the Eisteddfod. For many years we have  sponsored a cash prize for one movement of a Mozart piano sonata performed by a competition participant under the age of sixteen years. Entries for the 2019 completion are now open.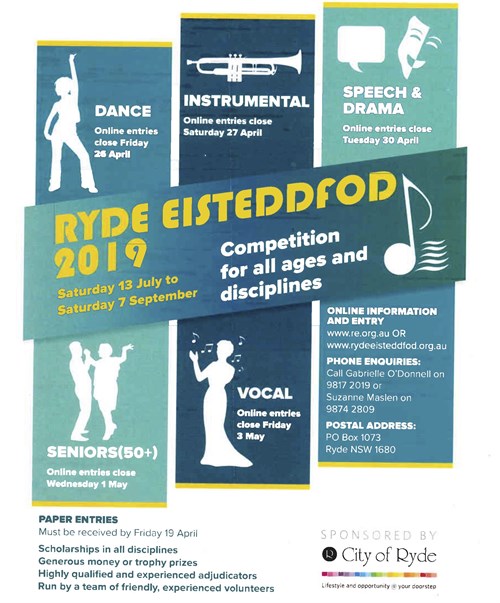 ONLINE INFORMATION AND ENTRY www.re.org.au or www.rydeeisteddfod.org.au



Posted on Monday, 25 March 2019 at 4pm