Sydney Mozart Society
Affiliated with the Mozarteum, Salzburg
Sydney Mozart Society brings you Mozart and much more from the 'Golden Age' of Chamber music.


Verbrugghen Ensemble Programme Change
We are looking forward to the performance by the Verbrugghen Ensemble in our next concert on 19 August 20017.
Unfortunately it has been necessary for the Ensemble to make a change to its programme. 
The originally advertised Mozart work in the programme, the Clarinet Quartet in E-flat, K 380/374f has been replaced by another of Mozart's great works for the clarinet:
                Quintet in A for Clarinet and Strings, K 581
The other work in the programme, Schubert's Octet in F, op 166, D 803 remains unchanged.
We are disappointed not to hear the Clarinet Quartet in the August concert and hope to  include  it in one of our future concerts.
Nevertheless its replacement, Mozart's Quintet for Clarinet and Strings, is a much-loved masterpiece that rewards repeated listening. A performance by a virtuoso group of the calibre of the Verbrugghen Ensemble is sure to bring a fresh interpretation and new insights for the audience to enjoy.
Read more  about the Verbrugghen Ensemble performers and programme.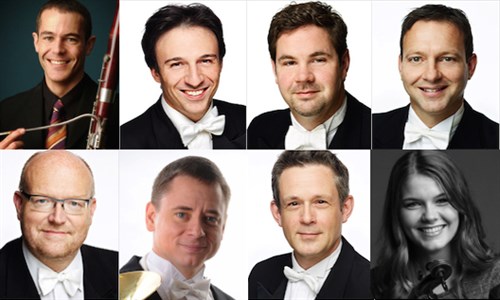 Verbruggen Ensemble, ensemble in residence Sydney Conservatorium of Music 
Posted on Friday, 29 July 2016 at 3pm