Sydney Mozart Society
Affiliated with the Mozarteum, Salzburg
Sydney Mozart Society brings you Mozart and much more from the 'Golden Age' of Chamber music.


Your Chance to Win Mozart 225
We are pleased to pass on news from Universal Music Australia about its major prize giveaway to celebrate the release of Mozart 225: The New Complete Edition. 
This new release set includes over 200 CDs, 240 hours of recorded performances featuring 600 soloists, artists and orchestras, plus  illustrated hardcover books and art prints. 
This legendary set of recordings marks the 225th anniversary of Mozart's death, this coming Monday, 5 December. So to coincide with the anniversary and rolling right through until January, Universal Music Australia  will giveaway a complete box set valued at over $600 RRP, plus many runner up prizes. 
To go in the draw for your chance to win, visit http://umusi.cc/WinMozart225 
Competition opens:  Monday 5 December, the anniversary of Mozart's death
Competition closes:  Sunday 22 January 
Winner announced by Universal Music Australia:   Friday 27 January, the anniversary of Mozart's birth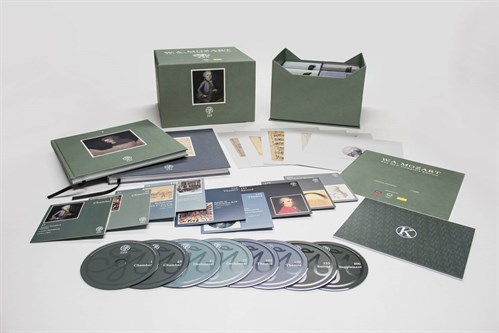 Posted on Sunday, 4 December 2016 at 3pm