Sydney Mozart Society
Affiliated with the Mozarteum, Salzburg
Sydney Mozart Society brings you Mozart and much more from the 'Golden Age' of Chamber music.


Thank You Australia Piano Quartet
Their programme was a beautiful balance of the joyous, the introspective and the exhilarating. The lush lyrical violin of guest member Andrew Haveron complemented the elegantly restrained style of the Quartet perfectly.
Their Mozart quartet K452 had a  a light airy sound that was ravishing. Their Mozart quartet  K478  was expressive and beautiful  with unsettled moments of introspection. Their Shumann quartet Op 47  had nuance, energy and  complexity that resolved into an exultant finale.
Thank you Australia Piano Quartet for an outstanding concert last night.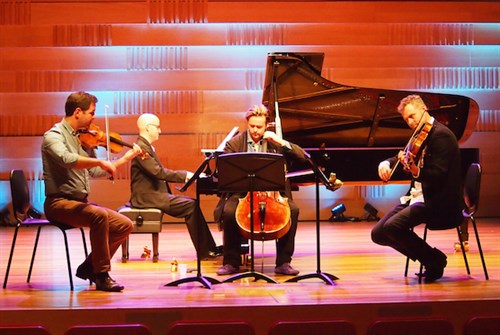 Australia Piano Quartet warming up on The Concourse Concert Hall stage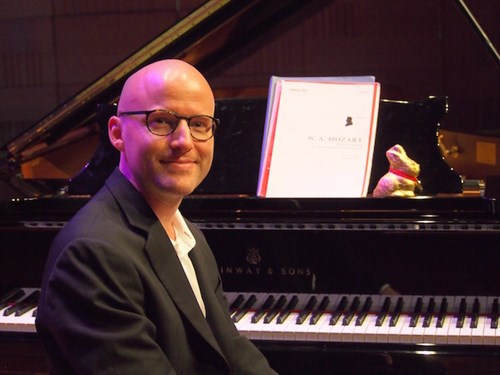 Daniel de Borah. We loved the lightness of touch and the virtuosity of his performance.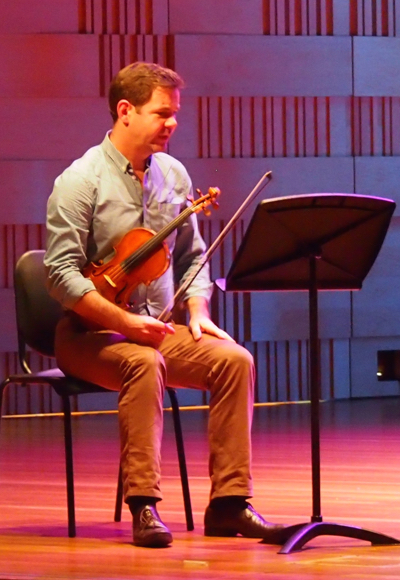 Andrew Haveron. Just masterful!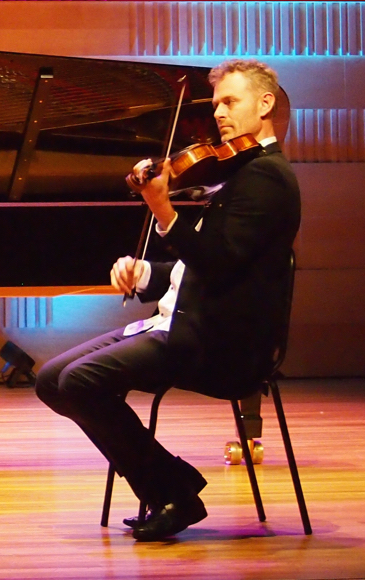 James Wannan. His viola playing had a dark mellow beauty.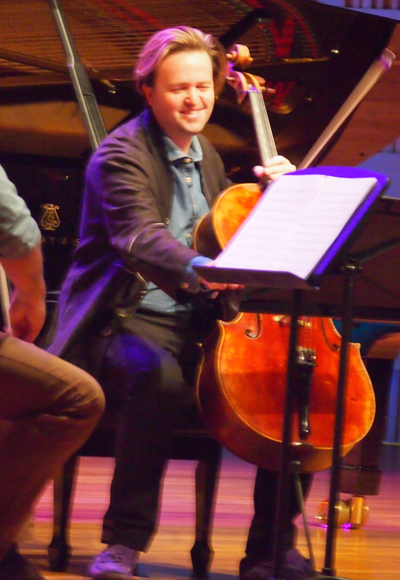 Thomas Rann. His sonorous 'cello added richness and depth to the performance.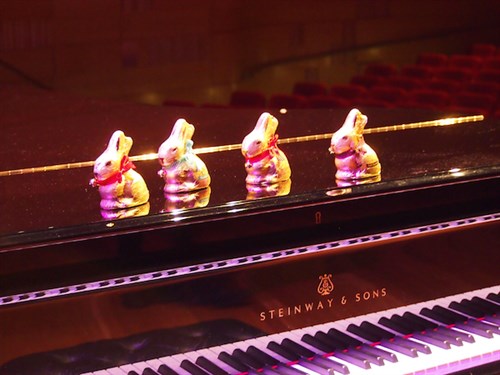 Easter Rabbits. Chocolate adds to the enjoyment of any rehearsal.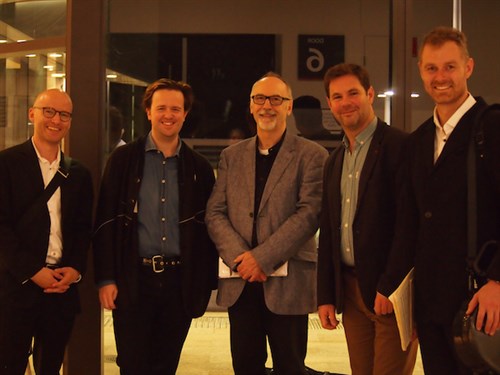 The Quartet after the performance with their Manager Graham Pushee, a distinguished contributor to Australian music both as a performer and a mentor to artists.
Posted on Saturday, 8 April 2017 at 1pm