Sydney Mozart Society
Affiliated with the Mozarteum, Salzburg
Sydney Mozart Society brings you Mozart and much more from the 'Golden Age' of Chamber music.



Ian Munro in recital
Thursday, 6 October 2022 at 8pm
Ian Munro (Piano)
Ian Munro photo credit: Keith Saunders


Save by JOINING the Society and attend all remaining concerts for no further charge.
Tickets for this concert can be purchased in advance - see side panel for details and links. 
Programme
Rondo in A minor, K 511
Sonata in A major, K 331
Gigue in G major, K 574
Sonata in G major, K 283
Fantasy in C minor, K 475
Sonata in C major, K 330
Minuet in D major, K 355
Sonata in D major, K 311
About the Artists
Ian Munro is one of Australia's most distinguished and awarded musicians, with a career in solo piano and chamber ensemble performance that has taken him across the globe. He is also a highly regarded composer.  
Programme Notes
In this concert, Ian Munro treats us to piano works by our favourite composer.  Four of the best-know sonatas are each paired with a shorter work in the same or the minor key.
Detailed programme notes will be available nearer to the concert date.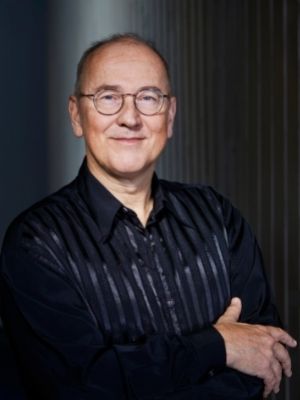 Non-members are welcome
Single tickets for each of our 2022 season concerts are:
Adults, $55
Seniors/Pensioners, $50
Full-time students/juniors, $25
Tickets can be purchased in advance and a different transaction/delivery fee applies as follows:
In person from the Concourse Box Office (no additional cost) or from Ticketek agencies ($5.20 per transaction).
By phoning the Ticketek Theatre & Arts Line 1300 795 012 ($6.25).
Online through the Ticketek website ($5.20). 
Our venue and how to access it
Our concerts are held in the Concourse Concert Hall, Victoria Avenue Chatswood. With its  superb acoustics, comfortable seating and many amenities, the Concourse Concert Hall is regarded as one of the best chamber music venues in Sydney.
All tickets to Sydney Mozart Society concerts are general admission, seats are not numbered. The Concert Halll is spacious and good seating is assured.
The Concourse is a registered COVID Safe facility, which continues to operate in accord with NSW Government COVID19 restrictions.  These arrangements will change as appropriate so please look out for the updated information that will be provided prior to each concert. Please check here and in the Society e-newsletter.
The safety of our musicians and audience is of utmost importance so please follow directions from the venue.  Please stay at home if you are feeling unwell, displaying COVID-19 symptoms or are required to self-isolate.
Please arrive in plenty of time for a prompt start and allow time for delays.
Parking is available in the Concourse car park and in nearby shopping centre car parks. The venue is a short walk from the Chatswood railway and bus transport interchange.
There are nearby restaurants and cafes, which give concert goers many options for dinner and socialising.
There is a licensed bar in the Concourse foyer where snacks, tea, coffee and drinks can be purchased before the concert from 7PM or during interval - COVID19 restrictions permitting.
On concert nights, the Concourse foyer and terrace open at 7PM. Concert hall doors open at 7.30PM. Concerts begin at 8PM.