Sydney Mozart Society
Affiliated with the Mozarteum, Salzburg
Sydney Mozart Society brings you Mozart and much more from the 'Golden Age' of Chamber music.



Society News
"A great concert, fully appreciated by a receptive audience..." That's the verdit of ClassikON Ambassador Tony Burke, who attended our second concert this season on Friday 14 April at the Concourse Concert Hall. Daniel Herscovitch (on right in image below) and Clemens Leske were the two fine pianists... Read More
Posted on Thursday, 20 April 2023 at 10:37 AM
TICKETS POSTED

Tickets for the 2023 season were posted out the week of 3 March 2023 to all members who have renewed to date and to our new members. Our first concert is the Goldner String Quartet who will perform on Thursday 23rd March at 8pm at the... Read More
Posted on Sunday, 12 March 2023 at 6:37 PM
Thank you Seraphim Trio for a wonderful concert last Wednesday night, 31 August, 2022. Outside it was cold, dark and ordinary, but inside the Concourse Concert Hall the Seraphim Trio wove their unique magic and the audience enjoyed the warm cheer of Haydn's C major piano trio and the almost symphonic... Read More
Posted on Friday, 2 September 2022 at 12:09 PM
Thank you Flinders Quartet and Vatche Jsmbazian
Our thanks to the Flinders Quartet and their guest on piano, Vatche Jambazian, for the fantastic concert on Wednesday 17th.
The absolute silence of the audience during all...
Read More
Posted on Wednesday, 24 August 2022 at 6:04 PM
A big "Thank You" to Frank Celata and Friends for an extra-special concert on March 31. The rapport of highly skilled friends added a unique energy to an exceptional audience experience. Don't take my word for it - see Tony Burke's Read More
Posted on Tuesday, 19 April 2022 at 4:05 PM
We are very pleased to announce that two concerts have now been re-scheduled to take place before the end of the year at the Chatswood Concourse:

Wednesday 17th November 2021 at 8pm
Emma Jardine (violin) and Benjamin Kopp (piano)  (from the Streeton... Read More
Posted on Thursday, 4 November 2021 at 3:14 PM
Meet Daniel Herscovitch, a distinguished pianist and academic, who will be performing with Clemens Leske on Thursday 8 April at The Concourse Chatswood.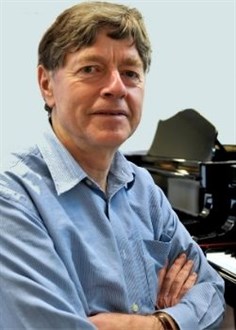 Read More
Posted on Friday, 2 April 2021 at 12:56 PM
Meet Clemens Leske, who will be performing with Daniel Herscovitch in our concert for two pianos on Thursday 8 April at The Concourse Chatswood.
We eagerly await our second concert post-lockdown and the rare chance to Read More
Posted on Friday, 19 March 2021 at 4:38 PM
An Invitation to New Members
Become a member of the Sydney Mozart Society and enjoy the 4 remaining  concerts for the  all-inclusive price of $132 (new member) or $52 (full time student).
Children under 13 years – free...
Read More
Posted on Monday, 15 March 2021 at 10:14 AM
March and April concert dates
Welcome back to an exceptional series of concerts this year.
We look forward to seeing you at our opening concert with the Goldner String Quartet on Thursday 4th March at 8pm, and at our second concert with Daniel Herscovitch and Clemens Leske scheduled for...
Read More
Posted on Thursday, 11 March 2021 at 11:13 AM
The uncertainty of the COVID crisis continues for live performances and on present information the Concourse venue will not be re-opening before 1 October at the earliest.

In these circumstances, I confirm that the concerts scheduled for 21 August (AWO Chamber Ensemble) and 18 September (Ian Munro and... Read More
Posted on Saturday, 8 August 2020 at 5:49 PM
Due to the COVID-19 (corona virus) situation, it has become necessary to postpone the forthcoming Sydney Mozart Society concerts on Friday 3 April 2020 with the Australian Haydn Ensemble and Friday 1 May 2020 with the Seraphim Trio. Discussions are taking place with the ensembles and the Concourse to fix... Read More
Posted on Monday, 23 March 2020 at 12:12 PM
We will be welcoming Lloyd Van't Hoff as guest clarinet with the Flinders Quartet at our next concert on Friday 28 February at the Concourse Chatswood. It's the first time that Lloyd has appeared for Sydney Mozart Society, and we are looking forward to hearing him  perform Read More
Posted on Sunday, 2 February 2020 at 2:35 PM
We're looking forward to the Flinders Quartet concert for the Society on 28 February 2019. The Quartet members are not just  masterful musicians, they are also  committed to furthering the Australian tradition of chamber music through regularly commissioning and premiering works by Australia composers. 2020 Read More
Posted on Tuesday, 14 January 2020 at 2:26 PM
Beethoven's String Quartet Opus 130 is one of the works that Flinders Quartet will perform in its concert on 28 February 2020, for Sydney Mozart Society. The Cavatina movement from this quartet has the rare distinction of being included on... Read More
Posted on Sunday, 5 January 2020 at 3:41 PM
It's the start of a New Year and you're probably thinking about New Year resolutions for 2020. Going to more concerts is a good one. The British Medical Journal recently reported  an extensive 14 year study that found "receptive arts engagement could have a protective association with longevity in older... Read More
Posted on Wednesday, 1 January 2020 at 2:26 PM
Dear Members and Friends, All the best for Christmas and the New Year from the Sydney Mozart Society. 
We appreciate your support this year and look forward to seeing you at our first concert for 2020 on 28 February. It promises to be another excellent series of the best in chamber music performed
Read More
Posted on Wednesday, 27 November 2019 at 11:17 AM
Through its concert series, festival appearances and creative collaborations with different performers and composers, the Enigma Quartet has established a reputation for fine technique and dynamic style. Their concert for Sydney Mozart Society on Friday 25 October 2019 lived up to expectations. Their... Read More
Posted on Saturday, 26 October 2019 at 9:38 AM
Violinist Sophie Rowell and  pianist Kristian Chong are two of Australia's leading musicians. Both are highly sought after in Australia and overseas as soloists, chamber musicians and recording artists.  Frequent collaborators, their performances together are marked by  warm rapport, sensitive interpretations and... Read More
Posted on Saturday, 5 October 2019 at 11:26 AM
The  Sydney Mozart Society is delighted to announce its 2020 concert season. Please save the six Friday night dates set out below. Our season brochure - with a membership application form - will be available shortly. We will let you know when single ticket sales for next year will... Read More
Posted on Thursday, 29 August 2019 at 12:31 PM
It was a crisp winter evening on Friday 2nd August 2019, but inside the Concert Hall at the Concourse, Chatswood the ambience was warm and the audience expectant, then captivated and entertained.  Most left with a smile on their face and renewed spring in their step.
The Sydney... Read More
Posted on Tuesday, 6 August 2019 at 9:24 AM
One of the works in our Sydney Soloists concert on 2 August 2019 at The Concourse Chatswood is the Sextet in C, Op. 97  for piano, violin, viola, 'cello, clarinet and horn by  Ernö Dohnányi, the Hungarian pianist, composer, teacher and conductor. Composed in 1935, the Sextet in C is an expressive... Read More
Posted on Wednesday, 19 June 2019 at 7:45 AM
Thank you Kathryn Selby, Andrew Haveron and Timo-Veikko Valve for a memorable performance last Friday night, 24 May 2019 at The Concourse expressing all the warmth, joy and exuberance of early Beethoven works. The Selby & Friends performance inside The Concourse was just as dazzling as the Chatswood Vivid light Read More
Posted on Tuesday, 28 May 2019 at 11:51 AM
One of the works in our 2019 Selby and Friends concert is Beethoven's  - Variations (7) on Mozart's "Bei Männern, welche Liebe fühlen" from The Magic Flute, for 'cello and piano, WoO 46. Bei Männern is a lovely duet sung  in Mozart's opera by Princess Pamina and the birdcatcher Papageno.... Read More
Posted on Wednesday, 10 April 2019 at 9:19 AM
On Friday 5 April 2019, The Goldner String Quartet, fresh from recording sessions and concert appearances in the UK, presented a concert for Sydney Mozart Society that displayed their technical mastery, sensitivity and rapport. Their performance of  Haydn's Op. 50 Dream quartet was radiant and... Read More
Posted on Saturday, 6 April 2019 at 1:45 PM
When you come to hear the Goldner String Quartet perform at our next concert on 5 April 2019 take a moment to admire Irina Morozova's viola. It has a rich, warm sound and a beautiful appearance with finely proportioned curves and glowing colour.  Irina's viola was made in 1947 for Richard Goldner. Its maker was... Read More
Posted on Tuesday, 12 March 2019 at 10:35 AM
Thank you Australia Piano Quartet for opening the Society's 69th concert season with such a memorable performance. Friday 8 March at The Concourse  was a night of great classical music played with masterful technique, intelligence and passion. From the elegant finesse of Mozart and Beethoven to the dramatic... Read More
Posted on Saturday, 9 March 2019 at 11:22 AM
We are looking forward to the opening of the Society's 2019 ceason, when the Australia Piano Quartet will  perform works by Mozart, Beethoven and Brahms  at our concert on 8 March 2019. We know the members of the Australia Piano Quartet as very fine classical musicians. But there is more to their... Read More
Posted on Thursday, 28 February 2019 at 1:46 PM
There is a deep and enduring bond between musicians and the instruments they play. Musicians probably spend more time in the company of their instruments than with their family and friends. The understanding between musician and instrument is the heart of any great performance. If the instrument is old,... Read More
Posted on Thursday, 27 December 2018 at 7:15 PM
Thank you Streeton Trio - and your guest 'cellist Umberto Clerici - for bringing the Society's 2018 concert season to a thrilling close on  Friday night. The concert featured  two of the greatest and best- loved works in the piano trio repertoire, Beethoven's Archduke trio and Schubert's piano trio no 2.... Read More
Posted on Sunday, 11 November 2018 at 12:47 PM
Thank you to the Australian String Quartet for a superb concert on 5 October 2018.

The  audience members who braved heavy rain that night were rewarded with music that captured the grace of Scarlatti's sonata in D, the exquisite tenderness of Puccini's Crisantemi, the elegance of... Read More
Posted on Wednesday, 10 October 2018 at 4:39 PM
We are delighted to announce that  Dene Olding AM has agreed to become a Patron of the Sydney Mozart Society. Dene is a distinguished musician who has made important contributions to Australian music. His energy, commitment  and passion for excellence in music performance have inspired audiences, musicians,... Read More
Posted on Thursday, 27 September 2018 at 8:33 PM
Thank you Australian Haydn Ensemble for making the Society's concert on Friday such a memorable night. Your Boccherini, Haydn and Mozart works were elegant and joyous, full of crystalline beauty. It was a performance that showed masterful technique, panache and warm rapport. Tony Burke from ClassikON came... Read More
Posted on Saturday, 1 September 2018 at 1:33 PM
We've planned another exciting concert season at The Concourse, featuring some of Australia's most distinguished musicians. We'll be  sending out  our 2019 season brochure and updating our website with details about the artists and their programmes soon. In the meantime, save these dates in your 2019... Read More
Posted on Wednesday, 22 August 2018 at 6:41 PM
Our next concert on 31 August 2018 will be several musicians drawn from the Australian Haydn Ensemble, the group that Limelight has called "... a gem in the national period instrument crown." The Australian Haydn Ensemble was formed in late 2011 by a group of musicians with a passion for  performing... Read More
Posted on Thursday, 19 July 2018 at 8:14 PM
Thank you Seraphim Trio for a wonderful concert last Friday night, 29 June 2018. Outside it was a cold miserable winters night, but inside the Concourse Concert Hall the audience enjoyed the warmth of Mozart's exquisite piano trio K496, the fire and passion of Schumann's piano trio op 63 and the radiance of Read More
Posted on Saturday, 30 June 2018 at 11:28 AM
The Seraphim Trio is one of Australia's pre-eminent piano trios with a reputation for performing with finesse and impeccable quality.  We're looking forward to hearing the Trio at our next concert on Friday 29 June 2018.   After twenty two years of performing together at the highest level, the Trio members... Read More
Posted on Thursday, 10 May 2018 at 4:22 PM
2018 is the Seraphim Trio's year of celebrating the history of the piano trio and exploring the way different composers have used the piano trio form in  response to the world around them, including the events, the powerful concerns and influences of their day.  Their concert for Sydney Mozart Society on 29 June... Read More
Posted on Thursday, 10 May 2018 at 1:38 PM
The Australian World Orchestra (AWO) brings together some of Australia's most successful classical musicians now working around the world.  As well as symphonic performances, the AWO presents a series of chamber music concerts that showcase the exceptional talents of its musicians. We were fortunate that on Friday... Read More
Posted on Saturday, 28 April 2018 at 4:06 PM
The musicians in our next concert are drawn from the ranks of the Australian World Orchestra (AWO), the orchestra that brings together successful Australian musicians from around the world. While the orchestra's performances are exceptional, there is another side to its contribution to Australian music. Whenever... Read More
Posted on Tuesday, 27 March 2018 at 6:29 PM
At our next concert on 27 April 2018 the Australian World Orchestra Chamber Ensemble will perform Brahms Clarinet Quintet in B minor Op 115.  The facts of how Brahms came to compose the Quintet shed much light on its intelligence, emotional warmth and beauty.  Read about the Quintet then come to the concert to... Read More
Posted on Sunday, 25 March 2018 at 10:24 AM
It's St Patrick's Day this week, the day to celebrate all things Irish. Everyone loves the Irish and has an Irish connection, even Mozart. One of his favourite tenors and good family friends was the Irishman Michael Kelly (1762 -1826). In his memoirs Kelly spoke of "the immortal Mozart and his charming wife". He... Read More
Posted on Wednesday, 14 March 2018 at 1:36 PM
On Friday night, the Flinders Quartet with guest violin Miki Tsunoda, gave a beautifully balanced performance that brought fresh perspectives to the distinct technical and emotional character of three familiar and much loved works. The programme began with an elegantly restrained performance of Mozart's... Read More
Posted on Saturday, 3 March 2018 at 11:29 PM
It's Valentine's Day this week, the day to celebrate love. Few composers have understood love as completely as Mozart. In all his works, particularly the operas, he presents love to us with all its contradictions and complexity; the intensity, the delight, the longing, the delirium, the tenderness, the serenity and Read More
Posted on Tuesday, 13 February 2018 at 10:55 PM
The best musicians are more than interpreters of composer's works; they inspire, they teach, they commission, they energise composers. It's musicians' generosity of spirit as much as their performance skill that helps to keep music alive and responsive to the world. We're looking forward to the Flinders... Read More
Posted on Tuesday, 30 January 2018 at 3:08 PM
Thank you Enigma Quartet and Tim Nankervis for a memorable finale to the Society's 2017 Concert Season. Last night a capacity audience in the Concourse Concert Hall enjoyed a concert performed with consummate musicianship, intelligent interpretations and vibrant style. The Quartet members brought out the... Read More
Posted on Saturday, 4 November 2017 at 2:19 PM
There was an exhilarating joy in last night's Southern Cross Soloists concert. On stage there were seven masterful musicians performing works of great composers in new arrangements full of fresh musical ideas and vibrant energy. One of the stars of the night was young Australian composer John Rotar. He... Read More
Posted on Saturday, 7 October 2017 at 9:06 PM
Last night was another memorable concert for Sydney Mozart Society audience members. There were three distinguished musicians on the stage -  Duncan Gifford, piano, Susan Collins, violin and Sue Ellen Paulsen, 'cello. They first performed  together in 2005 as the Kingfisher Trio. Duncan now lives and works... Read More
Posted on Saturday, 26 August 2017 at 9:26 AM
They strode onto the Concourse stage last night. They met the challenges. They stamped their authority on the music. They were commanding. They were magnificent. They were the Sydney Soloists. Their programme might have seemed like a happy diversion on a winter's night with the sparkle of Haydn, the joy of... Read More
Posted on Saturday, 8 July 2017 at 5:45 PM
Beethoven's Septet for Strings and Winds op 20 is one of the works in our Sydney Soloists concert on 7 July 2017. Beethoven wrote the Septet when he was 29 years old, it was an immediate success with enduring popularity. Some remarkable people have been associated the Septet: the role model, the composer, the... Read More
Posted on Saturday, 6 May 2017 at 2:39 PM
Their programme was a beautiful balance of the joyous, the introspective and the exhilarating. The lush lyrical violin of guest member Andrew Haveron complemented the elegantly restrained style of the Quartet perfectly. Their Mozart quartet K452 had a  a light airy sound that was ravishing. Their Mozart... Read More
Posted on Saturday, 8 April 2017 at 1:09 PM
Our 2017 concert season opens on 3 March 2017 with a concert by the Goldner String Quartet.  There is an inspiring story behind the quartet's name.  Richard Goldner, the man in whose honour the Goldner String Quartet is named, came to Australia to escape from the rise of the Nazism, made a fortune then... Read More
Posted on Tuesday, 10 January 2017 at 4:39 PM
What can you say about an  Australian String Quartet performance that hasn't been said many times before - the beautiful ensemble paying, the masterful technique, the dynamic style, the nuanced interpretation, the effortless grace. Their performance for Sydney Mozart Society on Friday night was all that and so much Read More
Posted on Saturday, 15 October 2016 at 1:41 AM
Forget the Olympics in Rio, last night the real action was in the Concourse Concert Hall Chatswood. It was gold, gold, gold all the way for the Verbrugghen Ensemble. It was a tight first half when the team played  Mozart's Clarinet Quintet with sparkling purity and precision.  At half time, there was a... Read More
Posted on Saturday, 20 August 2016 at 12:58 PM
As much as we love hearing the very top echelon of Australia's established musicians, we are always pleased to welcome talented young performers to our concert stage. In next week's Verbrugghen Ensemble concert (Friday 19 August 2016), one of the performers will be Bridget O'Donnell, a violinist with a great... Read More
Posted on Friday, 12 August 2016 at 11:17 AM
Our fifth concert on Friday 19 August features the newly formed Verbruggen ensemble.  Director of the ensemble is leading USA conductor Dr John Lynch, Associate Professor of Music and Artistic Director and Conductor of the Sydney Conservatorium's Wind Symphony.  Tony Recsei has had a recent... Read More
Posted on Tuesday, 9 August 2016 at 10:22 AM
Ben Kopp described the programme for last night's concert as a 'spiritual journey'. It began in the innocent joyous world of Mozart, moved through the intense emotions of Rachmaninov, contemplated mortality with Pärt then reached the transcendence of Mendelssohn. It was beautiful and uplifting music. The... Read More
Posted on Saturday, 21 May 2016 at 11:24 AM
There was a generosity of spirit in Friday night's concert. On stage were star performers, Kathryn Selby (piano) Andrew Haveron (violin) and Umberto Clerici ('cello) in a programme that gave each of them space to shine and to share their energy, intelligence and emotional insights.  Their Mozart  sonata for Read More
Posted on Monday, 2 May 2016 at 2:35 PM
There is a light sculpture that cascades above the upstairs foyer of The Concourse. It is striking in the modernity of its design and construction. It is the perfect visual metaphor for last night's concert. The Flinders Quartet performed three string quartets that were written over two hundred years ago, but as... Read More
Posted on Saturday, 19 March 2016 at 1:45 PM
We are looking forward to our next concert on 18 March 2016 when the Flinders Quartet will perform Mozart's string quartet no 14 in G, K 387, Spring , Haydn's  string quartet in E-flat, op 33, no 2, Hob III:38, The Joke and Beethoven's string quartet in C minor, op 18, no 4 Formed in 2000, Read More
Posted on Sunday, 6 March 2016 at 12:28 PM
On Friday night the Seraphim Trio took the audience on a joyous musical journey. They began in the luminous world of Mozart's piano trio in C K548, they scaled the dramatic mountain peaks of Shubert's  Piano trio no 1 in B-flat, D 898, they delighted in the sunshine and lush meadows of Schubert's Piano quintet in... Read More
Posted on Saturday, 27 February 2016 at 2:47 PM
Our 2016 concert season will commence next Friday week, 26th February, at the Concourse Concert Hall Chatswood at 8pm with the Seraphim Trio and guest artists performing the Mozart Piano Trio in C, K 548, Schubert Piano Trio No I in B-flat, D 898 and Schubert Piano Quintet in A, D 667, "the... Read More
Posted on Thursday, 18 February 2016 at 11:52 AM
It was a memorable end to our 2015 concert season when Selby and Friends gave us a beautiful performance on Friday night. It was everything we expect a Selby and Friends concert to be - superb technique, subtle nuanced interpretation and an astonishing dynamic range from pensive calm to exuberant... Read More
Posted on Saturday, 17 October 2015 at 11:19 AM
Our last concert for 2015 next Friday 16 October at 8pm will feature Kathryn Selby (piano), Helena Rathbone (violin) and Timo-Veikko Valve ('cello). The varied programme will comprise Mozart's Piano Trio in E, K 542;  Beethoven – Seven variations for 'cello and piano on a duet from  Die Zauberflote WoO 46; Read More
Posted on Monday, 12 October 2015 at 11:34 PM
 At our concert on Friday 2nd October 2015 we present a programme performed by the Sonus Piano Quartet.   Tony Recsei interviewed one of the founding members of the group, pianist Brenda Jones about the performers, the piano to be used and the works to be... Read More
Posted on Thursday, 17 September 2015 at 5:01 PM
Thank you Sophie Rowell and Kristian Chong for your brilliant performance of Mozart and Beethoven duo sonatas last night (Friday 28 August 2015). It was a truly memorable concert. It was like listening to a conversation between two eloquent people - full of high spirits, passion, affection, humanity, wisdom and... Read More
Posted on Saturday, 29 August 2015 at 2:48 PM
Kristian Chong is one of the finest Australian pianists of his generation.  Tony Recsei, Sydney Mozart Society Vice-President spoke with Kristian recently about his career, the music and people who inspire him, and the sonatas he will perform with violin virtuoso Sophie Rowell at our concert on 28 August... Read More
Posted on Friday, 14 August 2015 at 1:32 PM
Looking through photos  taken at Sydney Mozart Society concert rehearsals over the last year, it was hard not to be struck by what a beautiful instrument the 'cello is - the curved shape, the rich ccolour, the sheen of the varnish and the elegant scroll of the neck. We've  put together a collection of our favourite Read More
Posted on Wednesday, 5 August 2015 at 2:46 PM
The old cliché 'every cloud has a silver lining' was proven right by last night's concert.  In the weeks leading up to Friday 31 July 2015, there were quite a few dark clouds hovering over the concert causing changes to the performer line-up and the programme. But the result was pure, luminous, shimmering silver!... Read More
Posted on Saturday, 1 August 2015 at 2:42 PM
Peter Jenkin, Principal Clarinet with the Australian Opera and Ballet Orchestra, enjoys a distinguished career as an orchestral performer, soloist and ensemble member. His music passions extend from the Baroque, through grand opera to the contemporary. His musical technique is formidable; he is equally comfortable... Read More
Posted on Friday, 17 July 2015 at 1:19 PM
Last night  (Friday 10 July 2015) the winter weather was bleak, but inside the PLC Performance Centre the ambience was bright and sunny. The audience luxuriated in the radiance of the Haydn string quartet op 74 no 1, the sparkling beauty of Mozart's quintet for clarinet and strings K581 and and the mellow richness... Read More
Posted on Saturday, 11 July 2015 at 9:26 PM
They are talented, intelligent and vivacious. They are champions of the classics and fearless explorers of the new. They are the members of the Enigma Quartet and they will be joining the Sydney Soloists in a programme of works by Haydn, Mozart and Beethoven at the Society's next concert on Friday 10 July... Read More
Posted on Wednesday, 24 June 2015 at 1:27 PM
Thank you to the Goldner String Quartet for a dazzling performance last Friday night, it was a wonderful opening to our 2015 concert season; our audience experienced music performed with technical mastery, emotional insight and great intelligence.  The Quartet's performance of Haydn's  string quartet in G,... Read More
Posted on Saturday, 7 March 2015 at 2:25 PM
Launched in 1995 and still retaining all four founding members, the Goldner String Quartet celebrates its twentieth anniversary in 2015. It is Australia's pre-eminent string quartet. Its members - Dene Olding (violin), Irina Morozova (viola), Julian Smiles ('cello) and Dimity Hall (violin) - are well known to both... Read More
Posted on Monday, 9 February 2015 at 3:39 PM
Neuroscientists tell us that when musicians perform music, multiple areas of their brains light up as they process sound, melody, rhythm and form in astonishingly rapid and intricate neural pathway patterns. And when we listen to music, our brains get quite a workout too. Just imagine all the dazzling... Read More
Posted on Saturday, 18 October 2014 at 3:07 PM
Our concert on 17 October 2014 will feature the Southern Cross Soloists. Seven of Australia's most accomplished musicians make up the Southern Cross Soloists.  The ensemble is based in Brisbane.  Since its formation in 1995, it has  developed into one of Australia's most successful and widely respected... Read More
Posted on Friday, 10 October 2014 at 1:45 PM
Chamber music concerts are often regarded as sedate, refined affairs. But the very best performances - like the Streeton Trio's performance last night (Friday 29 August 2014) - are never this. Their performance was exciting and exhilarating. Melodies soared into the air, to be deftly caught and returned with... Read More
Posted on Saturday, 30 August 2014 at 5:06 PM
Describing the challenges of performing chamber music, the great violinist Isaac Stern said,  "Chamber music is so exposed. You can't hide behind 14 other people playing the same notes (as in an orchestra). You can't hide anywhere. You're there all alone with your bare face and your bare note. You're responsible... Read More
Posted on Saturday, 2 August 2014 at 3:01 PM
It was another truly memorable concert for the Society on Friday 11 July 2014 when the Sydney Soloists performed three great Mozart concerti arranged by Sydney composer, Julie Simonds. We  spoke with some of our audience members about the concert. This is what they said. 'Stunning. I haven't... Read More
Posted on Saturday, 12 July 2014 at 3:39 PM
Julie Simonds arranged the three great concerti that the Sydney Soloists will perform at our concert on Friday 11 July 2014. Sydney Mozart Society Secretary, Charmain Boyakovsky, spoke with this very busy multi-talented music professional recently about her career and the challenges of arranging classical... Read More
Posted on Tuesday, 24 June 2014 at 5:29 PM
Welcome to our 2014 series of concerts, which gets off to a fine start on Friday 7 March with the highly respected Australian String Quartet performing quartets by Boccherini, Mozart and Brahms. The Sydney Mozart Society has been proud to present the Australian String Quartet (ASQ), which is resident at the Read More
Posted on Wednesday, 26 February 2014 at 5:38 PM
Penelope Mills has performed the great soprano roles with leading Australasian symphony orchestras, chamber ensembles, opera companies and choirs. The purity of her voice and her sensitive interpretations of emotionally complex musical works have won her many accolades. We are looking forward to her concert for... Read More
Posted on Sunday, 23 February 2014 at 11:28 PM
Australia Ensemble resident at the University of New South Wales Establishment and management In 1979 Roger Covell (then an Associate Professor and chief music critic of the Sydney Morning Herald) and clarinettist Murray Khouri approached the University of New South Wales... Read More
Posted on Thursday, 31 October 2013 at 11:38 AM
Our final concert scheduled for 2013 will be performed by the Australia Ensemble.

The Australia Ensemble was formed in 1980 and is resident at the University of New South Wales. Its core members are all virtuoso musicians, who are in high demand. Other leading musicians are frequently invited to join the Read More
Posted on Friday, 18 October 2013 at 11:16 PM
Francesco Celata is a founding member and Artistic Director of the Sydney Soloists chamber music ensemble, which will be performing for the Society at 8.00pm, Friday 30 August 2013 in the Performing Arts Centre, Pymble Ladies College. Charmain Boyakovsky from Sydney Mozart Society spoke with Francesco... Read More
Posted on Monday, 12 August 2013 at 9:14 PM
Our third concert for 2013 on Friday, 14 June 2013 at 8.00pm in the Gillian Moore Centre for Performing Arts, Pymble Ladies College,  will feature the Selby and Friends trio.   Tony Recsei Vice President of Sydney Mozart Society recently spoke to the performers - pianist Kathryn Selby, violinist Natsuko Yoshimoto... Read More
Posted on Saturday, 1 June 2013 at 3:09 PM
The Dieman Quartet brings together four masterful musicians. Charmain Boyakovsky of Sydney Mozart Society talked to Jeremy Williams of the Dieman Quartet about the Quartet, its sense of place and community in Tasmania and the programme the Quartet will perform for the Society on 19 April... Read More
Posted on Monday, 1 April 2013 at 10:21 PM
An in-house string quartet, a plot to assassinate the tsar, an international diplomatic summit and a dramatic fall from grace are just some of the elements in the life of Count Andrei Kirillovich Razumovsky, the man who commissioned Beethoven's set of three string quartets Opus 59, the third one of which we will... Read More
Posted on Monday, 1 April 2013 at 9:41 PM