Sydney Mozart Society
Affiliated with the Mozarteum, Salzburg
Sydney Mozart Society brings you Mozart and much more from the 'Golden Age' of Chamber music.



Spotlight on the Brahms Clarinet Quintet
At our next concert on 27 April 2018 the Australian World Orchestra Chamber Ensemble will perform Brahms Clarinet Quintet in B minor Op 115.  The facts of how Brahms came to compose the Quintet shed much light on its intelligence, emotional warmth and beauty.  Read about the Quintet then come to the concert to enjoy what will undoubtedly be a superb performance, featuring clarinet virtuoso Francesco Celata.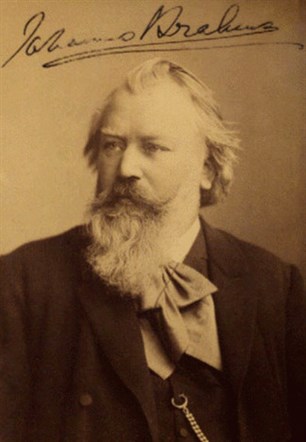 Johannes Brahms By C. Brasch, Berlin [Public domain]
                            via Wikimedia Commons
There are striking parallels between the Clarinet Quintets of Brahms and Mozart which Professor Colin Lawson CBE, clarinettist and author of a 1998 book devoted to the Brahms op.115 Quintet describes as  "unquestionably the two greatest works for the medium".  Mozart's collaboration with Stadler inspired him to compose his Clarinet Quintet and Concerto as well as a number of smaller pieces. Brahms met the Meiningen clarinettist Richard Mühlfeld in 1891 and his performance of the Mozart Clarinet Quintet was a major inspiration for Brahms abandoning his planned retirement to compose his Clarinet Trio,  the Quintet  and in 1894  the two Sonatas Op. 120.
From his early works, Brahms drew on his 19th century predecessors:  Beethoven, Schubert, Mendelssohn and Schumann in utilising in his orchestral works combinations of the clarinet with other woodwind instruments or strings to achieve warmth or contrast.  In Brahms's own works, the opening clarinet melody of the third movement of his First Symphony is clearly a precursor to the Andantino of the Clarinet Quintet.
Brahms composed the Clarinet Quintet at the end of a lifetime of experience writing for strings, which gained special inspiration from his friendship with Joseph Joachim. The String Quintet op. 111, was intended by Brahms aged 57 at the end of 1890 to be his swansong. The advanced style and character of this work, with its return to his earlier preoccupations with the gypsy manner, has much in common with the Clarinet Quintet.  The Joachim Quartet with Mühlfeld performed the work in Berlin soon after its composition and subsequently arranged performances in London.
Brahms's Clarinet Quintet was immediately recognised as a great work, in spite of his own initial preference for the Trio. Grove's Dictionary asserts that:  "for emotional intensity and beauty of tone-colour the Clarinet Quintet may well claim the top-most place in Brahms's chamber music". As early as 1905, Florence May in her biography of Brahms described it as containing "the richest fruits of the golden harvest of the poet's activity". Clara Schumann on first hearing Mühlfeld perform the work in 1893 described it in her diary as: "a marvellous work ..…the wailing clarinet takes hold of one …… what interesting music, deep and full of meaning."
                                                                                                             Richard Coleman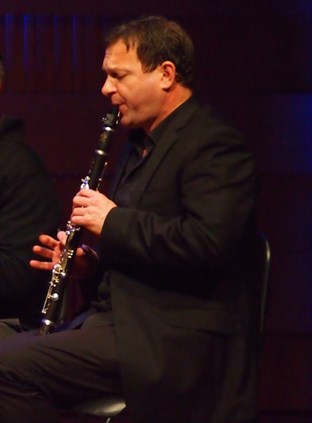 Francesco Celata, photo: Charmain Boyakovsky
Posted on Sunday, 25 March 2018 at 10am