Sydney Mozart Society
Affiliated with the Mozarteum, Salzburg
Sydney Mozart Society brings you Mozart and much more from the 'Golden Age' of Chamber music.



Thank You Goldner String Quartet
On Friday 5 April 2019, The Goldner String Quartet, fresh from recording sessions and concert appearances in the UK, presented a concert for Sydney Mozart Society that displayed their technical mastery, sensitivity and rapport.
Their performance of  Haydn's Op. 50 Dream quartet was radiant and graceful. They met the challenge of Beethoven's  Op. 95 Serioso quartet with a performance that was both powerful and joyous.The drama and lyrical intensity of their performance of  Schubert's Death and the Maiden quartet was thrilling. 
Tony Burke reviewed the Quartet's performance for ClassikON. "Thanks to their crystal-clear interpretations and playing this was a highly successful evening" he wrote. You can read his full review on the ClassikON website. 
These are our favourite photos from the ensemble's pre-concert rehearsal at the Concourse.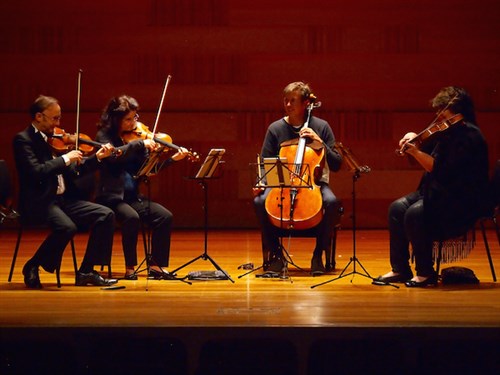 In rehearsal: Goldner String Quartet.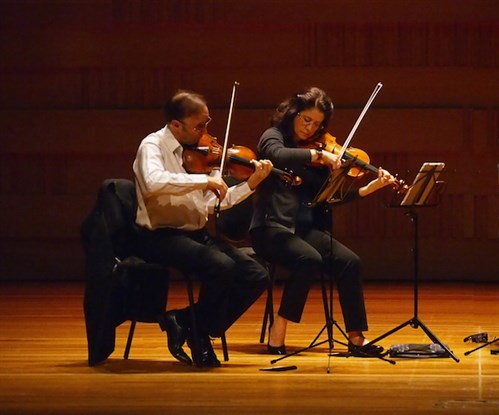 In rehearsal: Dene Olding playing a 1720 Joseph Guarnerius violin,  and Dimity Hall playing
a 1760 Nicolo Galiano violin.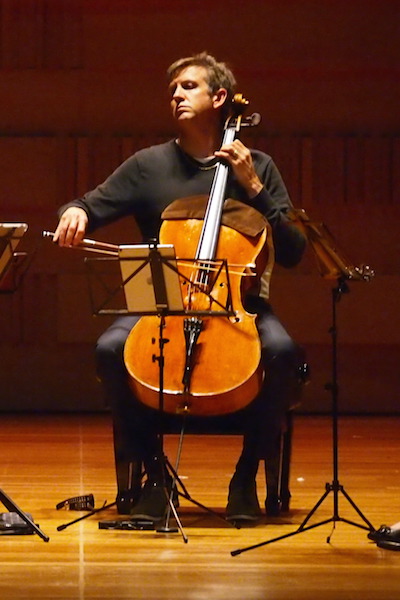 In rehearsal: Julian Smiles playing an 1827 Lorenzo Ventapane cello.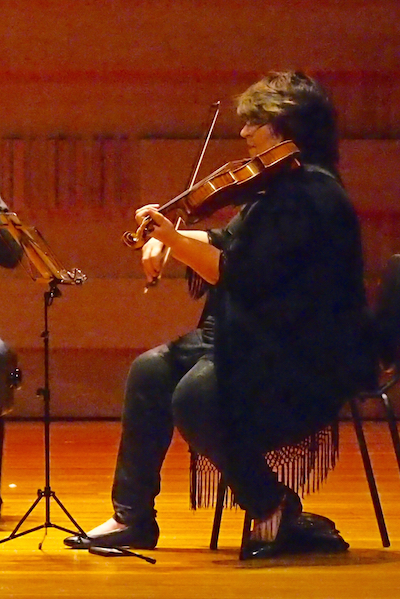 In rehearsal: Irina Morozova playing an A.E. Smith viola made in 1947
               for Richard Goldner.
Missed the Goldner String Quartet concert? Catch up on the concert details, works performed and artist biographies in the concert programme notes. 
                               Photos and text: Charmain Boyakovsky
Posted on Saturday, 6 April 2019 at 1pm