Sydney Mozart Society
Affiliated with the Mozarteum, Salzburg
Sydney Mozart Society brings you Mozart and much more from the 'Golden Age' of Chamber music.



Thank You Enigma Quartet
Thank you Enigma Quartet and Tim Nankervis for a memorable finale to the Society's 2017 Concert Season. Last night a capacity audience in the Concourse Concert Hall enjoyed a concert performed with consummate musicianship, intelligent interpretations and vibrant style.
The Quartet members brought out the distinct character of each work in the programme.  Their Mozart Hunt Quartet was elegant and nuanced. Their Dvořák American Quartet was expansive and buoyant.
Their performance of Schubert's complex and demanding Quintet in C was deeply satisfying. Their ensemble work, together with Tim Nankervis, to control music that builds from moments of elusive tenderness to powerful waves of intense emotions was impressive.
Musical instrument buffs might be interested to know that the two 'cellos on stage for the Schubert Quintet have very different histories. Tim Nankervis plays a 1770 'cello  made by Englishman Benjamin Banks. Rowena Macneish plays a 2002 'cello made by Canadian Peter Elias. Together their different qualities created unique and beautiful tones. 
The concert was the Quartet member's first performance together after the return of  violist Shelley Soerensen, who has been performing in Europe for some time.  Their rapport and enjoyment being on stage together gave the concert a special warmth.
These are our favourite photos from the Quartet's pre-concert rehearsal at the Concourse.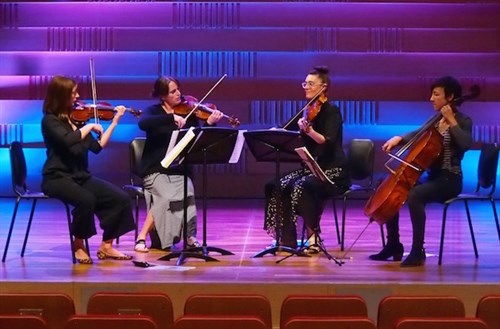 Enigma Quartet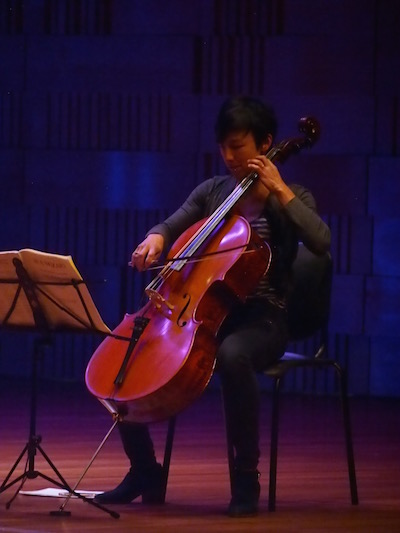 Rowena Macneish, 'cello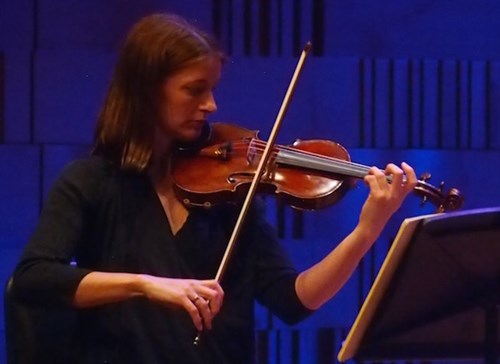 Marianne Boadfoot, violin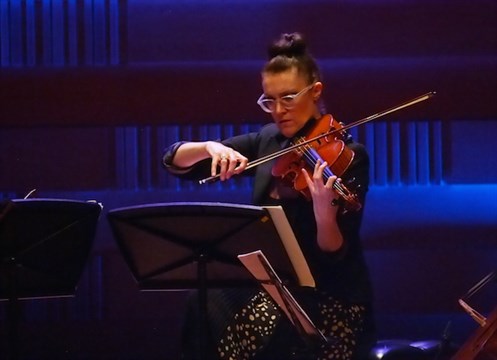 Shelley Soerensen, viola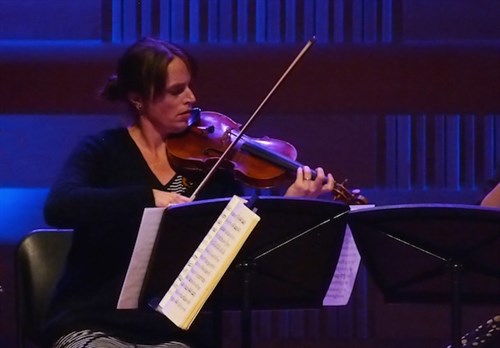 Kerry Martin, violin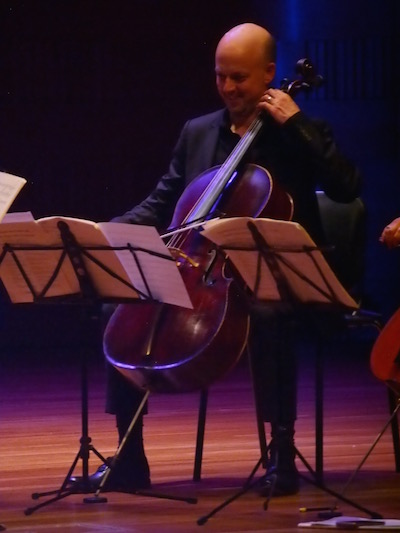 Tim Nankervis, guest 'cello
                                                  Photos and text: Charmain Boyakovsky
Posted on Saturday, 4 November 2017 at 2pm