Sydney Mozart Society
Affiliated with the Mozarteum, Salzburg
Sydney Mozart Society brings you Mozart and much more from the 'Golden Age' of Chamber music.



Our New Patron - Dene Olding AM
We are delighted to announce that  Dene Olding AM has agreed to become a Patron of the Sydney Mozart Society. Dene is a distinguished musician who has made important contributions to Australian music. His energy, commitment  and passion for excellence in music performance have inspired audiences, musicians, conductors and composers alike.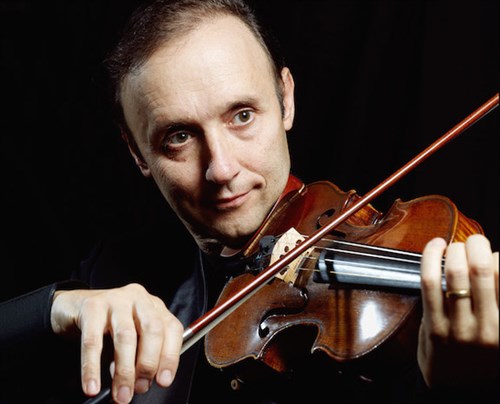 Photo: Keith Saunders
Dene is a Concertmaster Emeritus of the Sydney Symphony Orchestra, succeeding as concertmaster another longstanding Patron, Donald Hazelwood. Dene held that position with great distinction for over 20 years, performing with some of the world's leading conductors including Sir Charles Mackerras and Vladimir Ashkenazy, playing many times as soloist with the Orchestra. Dene is a well known recording artist, as soloist, with the orchestra and in chamber music. 

To past and present Society members and audience members Dene Olding is, of course, best  known as the first violin in the Goldner String Quartet, which is highly regarded both in Australia and internationally. The quartet has been performing concerts for us from the time it was first formed. Dene is also a member of the Australia Ensemble @ UNSW, another ensemble that has often performed for the Society.
As a soloist Dene has worked with all of the Australian Symphony and Chamber Orchestras in a range of repertoire. He has performed over forty concertos and worked with some of the world's leading conductors.. He has performed world premieres of violin concertos by Carl Vine, Ross Edwards , Bozidar Kos and the Double Concerto for violin and viola by Richard Mills, written for himself and his wife, Irina Morozova. 
Dene has also held the position of Leader and Director of the Australian Chamber Orchestra and is often sought after to lead/direct concerts with many other orchestras. He has also been the Artistic Director of the Mostly Mozart Festival at the Sydney Opera House and the Sydney Festival Chamber Music Concert Program. He appears regularly at the Australian Festival of Chamber Music and at many festivals in Australasia and Europe. In 2010 he appeared at the Edinburgh Festival as soloist with the Sydney Symphony Orchestra and conductor, Vladimir Ashkenazy. 
Solo recordings include a sonata disc of Brahms, Beethoven and Mozart for ABC Classics with his father, Max Olding, the CD premiere of concertos by Frank Martin and Milhaud and concertos by Samuel Barber and Ross Edwards (Maninyas) – winner of the 1994 A.R.I.A. award for "Best Classical Recording" and the prestigious Cannes award. He has also recorded the Hindemith violin concerti with the Queensland Symphony Orchestra under Werner Andreas Albert for CPO. His numerous chamber music CD's have also received acclaim. 
He has been awarded the Centenary Medal of Australia and has received numerous awards and accolades for his performances in all spheres of music-making. Dene is passionate about the future of classical music and sees his role as Artistic Adviser and frequent jury member for the Michael Hill International Violin Competition as making an important contribution to that end. He also directs the annual Music in the Hunter Festival. 
We are indeed fortunate to have Dene's support of the Sydney Mozart Society as a Patron.
Posted on Thursday, 27 September 2018 at 8pm