Sydney Mozart Society
Affiliated with the Mozarteum, Salzburg
Sydney Mozart Society brings you Mozart and much more from the 'Golden Age' of Chamber music.



Thank You Duncan, Susan and Sue-Ellen
Last night was another memorable concert for Sydney Mozart Society audience members. There were three distinguished musicians on the stage -  Duncan Gifford, piano, Susan Collins, violin and Sue Ellen Paulsen, 'cello. They first performed  together in 2005 as the Kingfisher Trio. Duncan now lives and works overseas, while Susan and Sue-Ellen  are based in Tasmania. They re-unite each year for an exhilarating series of concerts. We were fortunate that one of their 2017 concerts was for Sydney Mozart Society.
Their concert began with the quiet elegance of Mozart's piano trio K 564 , then explored the complex beauty of Beethoven's Ghost Trio and the tenderness of Schubert's Notturno. The heart of the concert came with a compelling performance of Smetana's powerful trio op 15. Their performance  pulsated with intensity and emotion. They took the audience to places of darkness then pulled them back to a sense of reconciliation, love and the enduring beauty of life. It takes masterful technique and emotional insight to create a performance of such range.
Tony Burke from ClassikON came to the concert and said that it was "... a faultless performance with perfect timing and sensitivity which was heartily appreciated by a well packed audience. " Read his review on the ClassikON website
These are our favourite photos of the artists in their pre-concert rehearsal. Even in rehearsal, they have a commanding stage presence.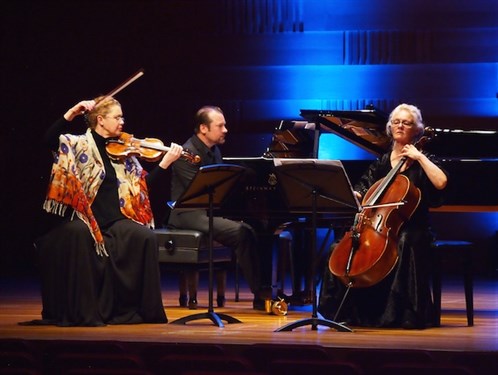 Susan Collins, Duncan Gifford and Sue-Ellen Paulsen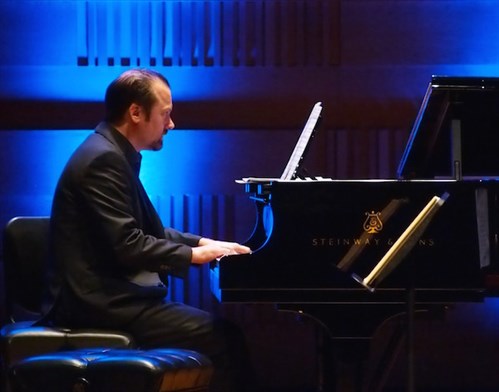 Duncan Gifford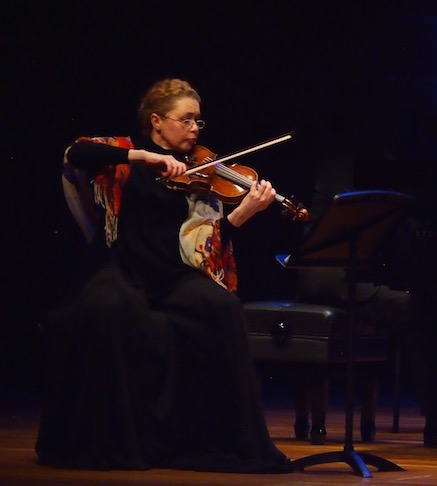 Susan Collins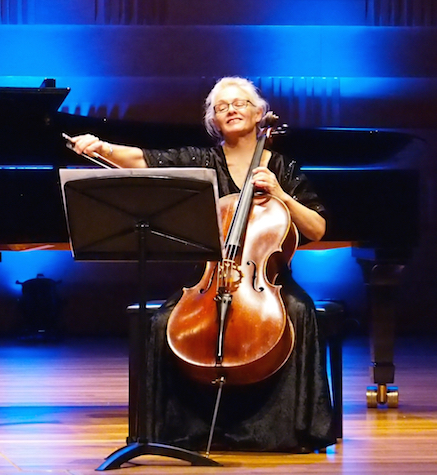 Sue-Ellen Paulsen 
                                  Photos and Text: Charmain Boyakovsky
Posted on Saturday, 26 August 2017 at 9am