Sydney Mozart Society
Affiliated with the Mozarteum, Salzburg
Sydney Mozart Society brings you Mozart and much more from the 'Golden Age' of Chamber music.



Sydney Soloists and Enigma Quartet, What the Audience Said
Last night  (Friday 10 July 2015) the winter weather was bleak, but inside the PLC Performance Centre the ambience was bright and sunny. The audience luxuriated in the radiance of the Haydn string quartet op 74 no 1, the sparkling beauty of Mozart's quintet for clarinet and strings K581 and and the mellow richness of Beethoven's quintet for winds and piano op 16.
Thank you to the Sydney Soloists and the Enigma Quartet for a wonderful night of music.
We spoke to audience members about the concert, this is what they said.
"Lovely programme, performed brilliantly."
"Haven't heard the Enigma Quartet before, they play beautifully, a very polished professional quartet."
"Terrific performance of the Mozart clarinet quintet.  Francesco Celata  should record it; I'd buy the CD."
"Definitely worth the effort of coming out on a cold night."
"Everyone likes the Mozart clarinet concerto, but it only works if the strings are perfectly balanced and blended with the clarinet. The performers got it right tonight!"
"The Haydn quartet was lovely. Can I say this here? I prefer Haydn to Mozart. So I really enjoy the concerts when you include works by Haydn." (We also love Haydn!)
"Pleased to see Bernadette Harvey on the Sydney Mozart stage again. Such a fine pianist. I like the way her performance seems so effortless."
"The Beethoven quintet was the standout in my opinion.  There was a particular passage where the theme was passed from instrument to instrument. I was impressed by how unique and expressive each soloist sounded. "
 "Another great night."
"I thoroughly enjoyed the concert. I think my favourite was the Mozart but I enjoyed them all. Thanks to your music notes I noticed the oboe and horn introductions in the Beethoven which were very good."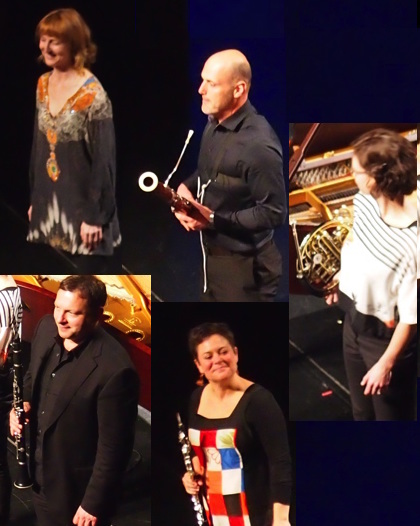 Sydney Soloists enjoying the applause for their performance of the  Beethoven quintet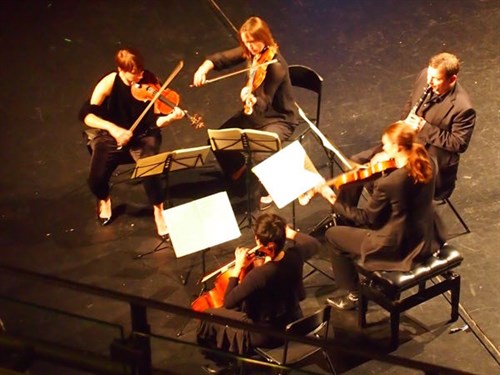 Enigma Quartet with Frank Celata  performing the Mozart Quintet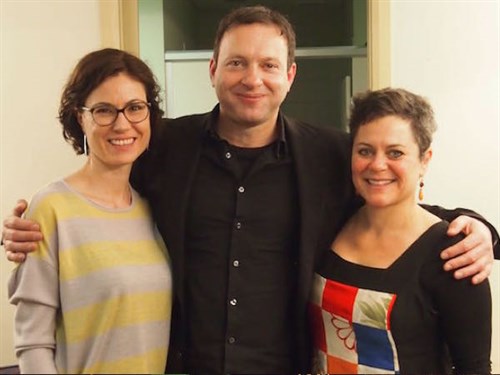 Rachel Silver (horn), Francesco Celata (clarinet) and Diana Doherty (oboe) - looking relaxed and happy after a great performance of the Beethoven quintet.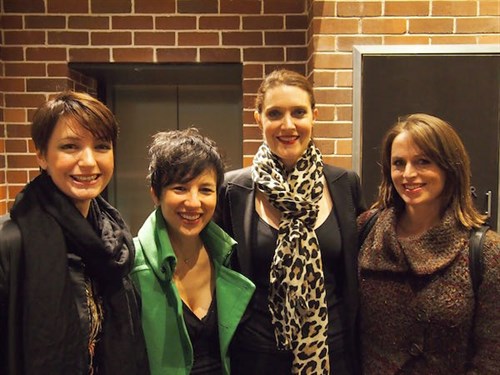 The talented members of the Enigma Quartet: Marianne Broadfoot (violin), Rowena Macneish ('cello), Shelley Soerensen (viola) Kerry Martin (violin).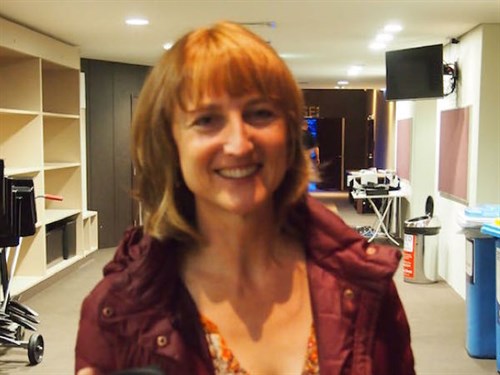 Bernadette Harvey (piano). We loved the poise and grace of her performance in the Beethoven quintet.
Matthew Ockenden with his gorgeous bassoon.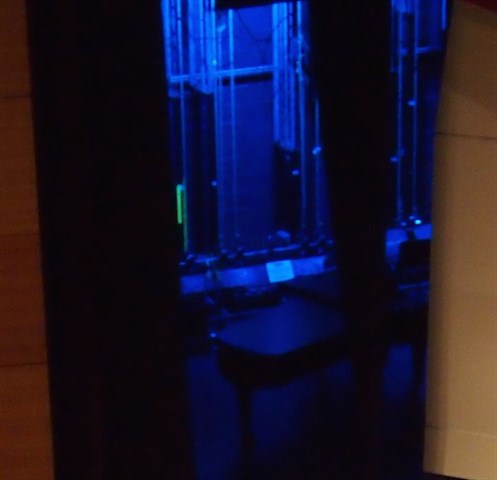 The beautiful, eerie glow from the wings off stage.
Posted on Saturday, 11 July 2015 at 9pm